A week or two ago, Mymuesli reached out to me and asked if i wanted to try some of their muesli, and what can i say.... I am a sucker for carbs and a sucker for cereal, so i said of course i wanted to try!
They have many different types of muesli - ones with chocolate, ones with berries, ones with extra protein, as well as different limited edition ones. Or you can just create your own muesli!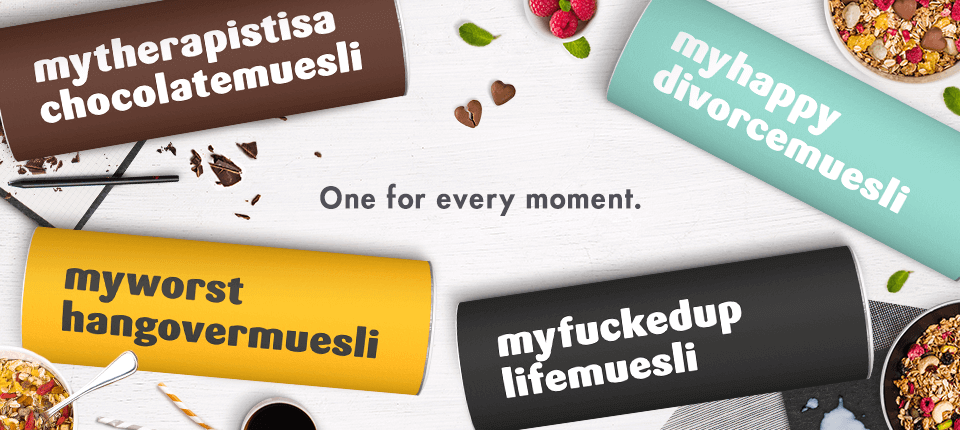 All the combinations looked so good and i struggled to select which ones i wanted as i wanted to try them all... however, i then realized that most of the granola ones contained honey, so that limited my choices. As well as some containing milk protein, so those were off my list as well, but i settled for:
When i checked the ingredients i made sure that they were vegan, however when i checked the ingredients again when i got the mueslis i was struck by the fact that the paleo one did contain honey i.e not vegan. It was kind of annoying because it was my own fault, but i was so sure i had choosen the right ones but thats life... i move on.
Next time i wont buy that muesli again, because even if it tasted great... it does contian honey which i dont want to consume.
If you are curious about trying these muesli you can go to the page:
If you order for more than 100kr/10 euro you will get a free package containing 6 varieties of muesli :)
Treat yourself or give away as a present to someone :)
P.s - i dont recommend the protein one, unless you use warm (soy/oat)milk and a banana... but just plain it is very tasteless - just a tips!! :)
This post is in co operation with
mymuesli.com
but all opinions are my own, and i would not recommend the mueslies or support the company if i didnt like the products.
I recommend you buy the vegan mueslis and hopefully more vegan muesli's will be created and sold! :)