Hi Izzy - how did you manage to become so confident about yourself and your body after recovery? I know you went through abad time during recovery with the self harming but just how did you turn this around to instead love yourself and become the person you are now? I am so self conscious still and cannot imagine being brave enough or confident enough to wear shorts or short sleeves this summer. I would like to take up swimming again but am so self conscious of what I will look like in a swimsuit. How do you build the confidence to do so? I want to do these things but I am always holding back. How can I overcome this? I hate my partner seeing me undressed and feel so awkward when he cuddles me as I think I look so awful why would he want to be close to me? Just how do you go from this to be being able to love yourself?
Thank you
For me it has been a long journey of self love and it definitely hasnt been easy. Just because i was recovered from my eating disorder in 2012 didnt mean that i had mastered self love, however i did love myself more than i had in the past and i did feel somewhat better in my body than when i was underweight. But it was a journey of focusing on the positives and self love and body acceptance.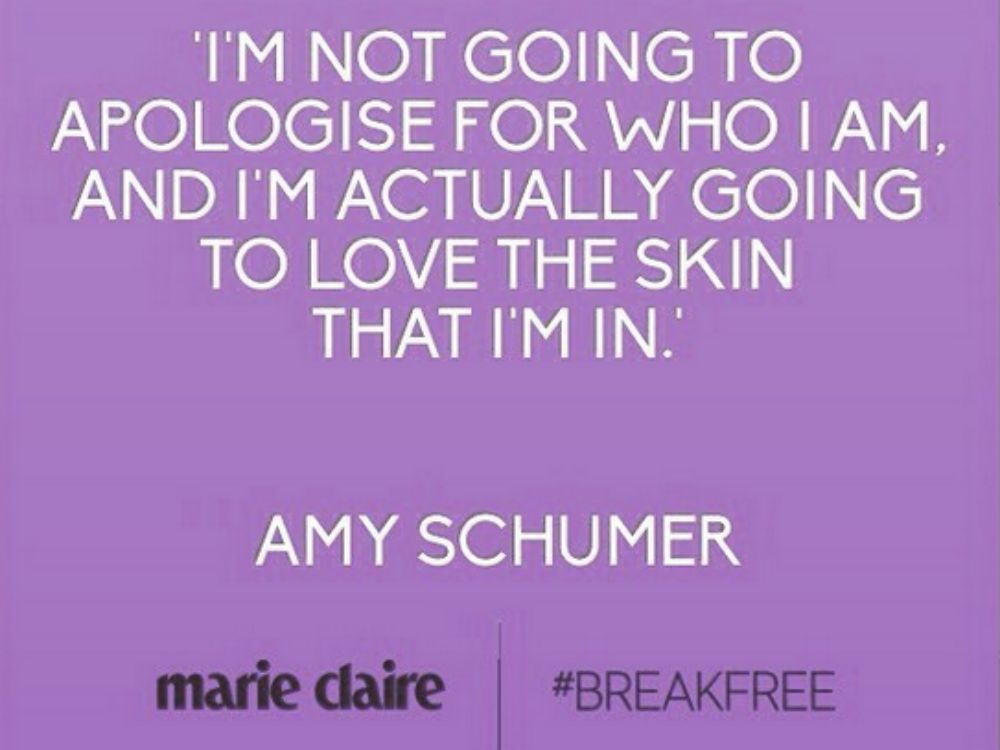 I struggled with loving my legs for a very long time and i always felt so disproportionate, like my legs were shorter in comparison to my over body and that my "fat" is held on my hips and thighs and i never liked that. I felt like my legs were 5 times the size of my arms, so i had many negative thoughts about my legs for a long time but finally decided to just focus on being happy for what they could do. And running helped with that... realising that my legs were strong and capable and what did it matter if they didnt look the way i wanted them to. There were other things in life to care about and well, i was just happy that i could run and use my legs, because when i was in treatment i had been forced to sit in a wheelchair and not move at all due to my eating disorder and exercise problems. So i began to embrace my body for what it could do.
And i dont deny the fact that strength training and working out has helped with my body confidence. I did have the intention to get stronger and get bigger arms when i first began strength training - i wanted to feel strong and my upper body to be more proportional to my lower body. And over time i began to focus less on how my body looked and more on what it could do and just embracing my body for being strong and capable. And as i have mentioned in previous posts i do have hip, back and knee pains which are conseuqences of my eating disorder so when those begin to flare up and i can not exercise due to the pain, then i become even more proud over my body and just how capable and strong it is and i really couldnt care less about how it looks. I just want to have a functioning and strong and healthy body - and that is my only goal!
Self love and body confidence come from the inside. It is not something that you will achieve by following diets or comparing yourself to others or wishing to look like someone else. Self love comes from embracing and accepting yourself... realising that your body is good enough as it is. Trying to avoid magazines, social media accounts or shows that make you feel inadequate, and instead focus on things that help you with positivity and loving yourself. Loving yourself is something you work on everyday... you focus on the positives about yourself. Even if you cant find any positives, you keep trying and "fake it till you make it". You look in the mirror and you try to smile and be happy in your body.
The bloat you maye have - it will pass. The stretch marks you may have? They are absaloutly nothing to worry about. The cellulite you might have? Completely normal and no one but yourself care about them. The stomach rolls you may have? Completely normal - and it is part of being human!!
Trying to manipulate and change your body wont make you happy and just focusing on the negatives or why you arent good enough or dont look good enough wont make you happier. Instead it is about seeing the positives. Realising that you look good just the way you are - no matter your shape or size. Everyday try to say 5 positives about yourself.
With self love, there are also 2 sides to it:
1) Some people say spend extra time looking in the mirror and learning to love yourself and love the reflection in the mirror. Some would suggest just standing naked infront of the mirror and embracing your body, getting comfortable in your own body.
And 2) Avoid mirrors. Avoid thinking about your body and just live life... do things that dont make you focus on your body and take your thoughts away from your body.
My personal opinion? A bit of both is important. However i am more for the "live life and forget about how your body looks" approach. Because in all honesty, your body is basically your "tool" so that you can get from A to B and to live life. Who cares how it looks? The important thing is that you can life live. If you do things you love, live life and focus on other things than your body you begin to focus less on how your body looks and you feel more at peace with your body because it isnt always on your mind.
But then it can also be good to get comfortable in your skin and seeing your naked body. It can make it easier then in summer if you decide to wear more summer clothes or if you go swimming or even just being with a partner. If you can feel comfortable in your own body then those things are easier.
It's also important to realise that it doesnt matter what others think of your body. Nobody is judging you, and even if you are - IT DOESNT MATTER. You need to love yourself. Trust me, when you feel confident in yourself and your body then you dont even notice if people stare or look at you, and even if you do notice you dont care, because you are happy in yourself. But also you know that your body doesnt define you.
I used to hate the fact that i have cellulite on my legs and stretch marks and as i always wear shorts at the gym - the cellulite are visible in certain lighting. And i thought "Wow, an X year old girl who works out often but still has cellulite? What type of fake gymrat am I? I shouldnt have cellulite... what if people see this?". But after a while i realised... I dont care. The cellulite doesnt define me and even if people see, what does it matter? It is just how the skin is and it is perfectly normal and nothing to be ashamed about... and i always wear gym shorts and dont care what people think!
Self love comes from the inside and it is something you need to work on everyday. To see the good things about yourself and your body, but also realise that your body doesnt define you.
With the confidence thing regarding swimming and with your partner etc, it is just about overcoming that fear and making yourself go swimming even if it feels uncomfortable at first. Maybe spend some time just appreciating your body and giving yourself a pep talk first. Your body doesnt define you and what people think of your body doesnt matter either. Learn to love yourself and life will be so much better. Step outside of your comfort zone, focus on the positives about your body and learn to be comfortable in your body and think positive thoughts about yourself!