Good morning :)
It is Saturday morning here in Sweden at the moment, and I am currently eating lunch food for breakfast. Breakfast and breakfast food used to be my favourite before, but now... not so much. Im not so hungry when i wake up and instead prefer bigger night snacks. But also i have gotten into the habit of just throwing a bunch of things into a food box and eating my food like that....which is currently what i am doing at home as well, hahah. But i enjoy my weird food mixes so i dont mind :)
Also related to this, yesterday when i arrived home i asked my mum if i could take food from the fridge or whether i should buy my own. She was shocked and thought it was silly that i asked, and she also said she would buy food at the store if there was anything i wanted, but i dont like asking people to buy me food... instead i'll just eat what is available. I dont really know why i asked, but i guess i just feel that as i dont live at home, its not really my food... ^_^
Anyway today it will be lots of studying and then in the evening meeting my friends for a "house warming party" as one of my friends moved into her own apartment a few weeks ago! So that will be fun :) Its been weeks since i have meet my friends and it feels like so much has happened to all of us so i cant wait to meet them and just be around friends..... feels like such a long time ago.
And then tomorrow its back to my apartment again! It's valentines tomorrow as well, but i have no special plans... my boyfriend is working from 7am-6pm, and i have 3 obligatory lectures from 8am on Monday so i need to head back tomorrow and as it takes 2 hours and the trains/buses dont go super late, there wouldnt really be time to celebrate anyway. But in all honesty, it doesnt make so much difference to me.... even if i have a boyfriend i dont think valentines day is anything special? I mean do you really need a day to be told "show your love" and then for the rest of the year you barely show your love at all.... but on one day you get chocolate and roses and presents etc Why dont people do that spontaneously for their partner? My step dad buys flowers or chocolates or other small gifts for my mum at random times just because, and i think that is super cute and lovely. Not just one commercialized day where everything is pink, hearts and "fake love"? I didnt really care for valentines even when i was single either.
Ok, that was a much longer text about February 14th than i had expected, . Now its time to start my day :)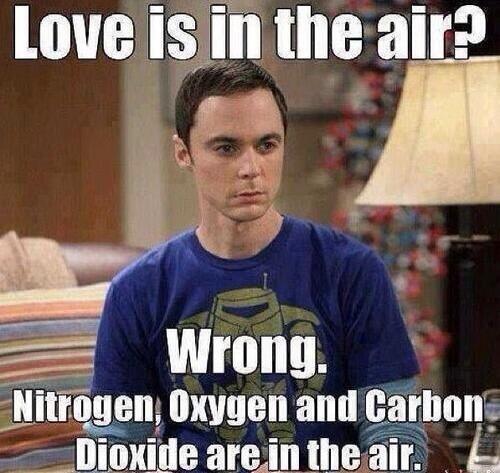 (hahahha... me right now!)
What are your plans for this weekend?
Are you going to celebrate Valentines day?
What is your opinion on Valentines day? :)