Good morning :)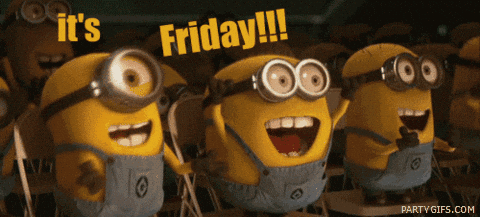 Waking up to that awesome
Its Friday feeling!!!
I am ready for this day.... or well, as ready as ill ever be with my current situation of not so much sleep.
Oh well, ill sleep when im older.
Not actually, if there is one thing i hate is the glamorization of little sleep. It is not fun or cool or trendy to sleep 4 hours a night... it is awful and it is tiring and not fun. I want to glamorize sleep... a healthy amount of sleep, because sleeping too much isn't good either unless there is a reason for it due to illness, recovery, or just serious need of sleep. But i want to glamorize and promote a healthy 7-10 hours sleep each night :):) Waking up feeling refreshed and energized, being able to concentrate and focus, and also little to no caffeine...... Thats what i think is cool.
Great that i am the opposite of this then?
But atleast i have a goal of change and ill get more sleep when i dont live so far from school, then i can atleast sleep in until 6am when i start at 8 and not at 4.30 like now.
So.... Friday!! And today i get the keys, yayy!
Tomorrow it will be pack day....
I havent packed anything yet.
Ive decided to just tape the drawers of my cupboard i am bringing with me and then my desk drawers.... i dont have the energy to take all the things out and then have to put them back in again and sort through them. And then with clothes i am just going to throw a bunch of stuff in boxes and sort them when i move in and just through some objects or things i think ill need into boxes XD It will be a long day tomorrow.... But hopefully things will go well and there wont be any disasters XD
For now i need to get ready, check my bag and pack with me some lunch and then its off to school i go.... though this is a scheduled post, so it is actually 5.40am when i am writing this XD
I hope you all have a great Friday and a great weekend, do you have any plans for the weekend? :)