Hello :)
Today has been a very slow day... not alot of energy in my body and have just felt super unfocused. Not able to concentrate on anything. Have also gotten a rash type thing - presumably from a new laundry detergent we bought. I've gotten this itch /rash before from laundry detergent though this time I've itched so much it's left nasty marks which don't look good at all :/ but they will fade atleast and we're buying a new detergent so I shouldn't be so itchy any more. It's awful when you feel like you want to itch your skin off and your left with red itch marks everywhere.
Anyway, today I had plans to meet my friends and go to a pub and then maybe go somewhere else after. However as the day passed the group of 6 who were going to go turned into 3 people and one of them could only stay for an hour so we decided to meet up another day instead. Maybe watch films during the weekend or actually go clubbing. Not so sure. But I'm thankful that the plans were canceled because I was not excited about leaving. .. I wanted to meet them, but at the same time I 95% wanted to cancel. So then when the others said we should meet another day I was thankful. Hahah.

Instead I am going to my boyfriends and spending the night there, much better plans as I don't feel like going out today.
Otherwise I need to try to figure out my weekend as different people want to do different things and want me to follow with and I just don't know what to do or what I want to do. I want to make everyone happy and do everything, but I'll see.
Below is todays snack/dessert:
I am addicted to fresh figs at the moment & peanut butter.... sooo good :) Nom nom nom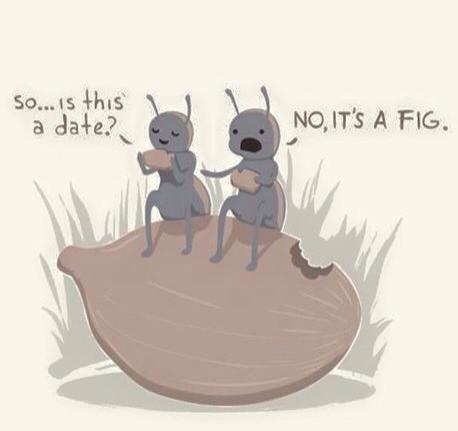 (Hahahha, something i would say XD)