When I was out shopping the previous day I passed the store twilfit and I saw that in their adds they had normal sized women. I've seen the adds online before and I loved it but now when I saw them in the store it made me so happy!! I'm sure there is some type of photoshop used, but look at how beautiful the models look. So healthy and happy and gorgeous bodies!! Normal, healthy bodies.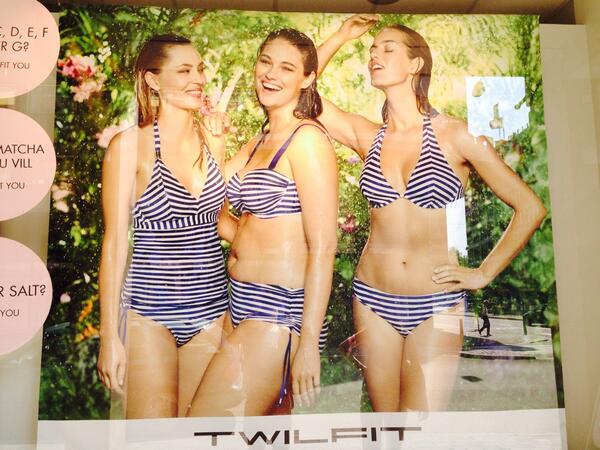 Also H&M has begun using normal sized mannequins which is awesome! However from what i understand these mannequins are supposed to be plus size... (?) so that sends out the wrong message as they are NOT plus size.... though i am not fully sure whether they are suposed to be normal or plus size mannequins.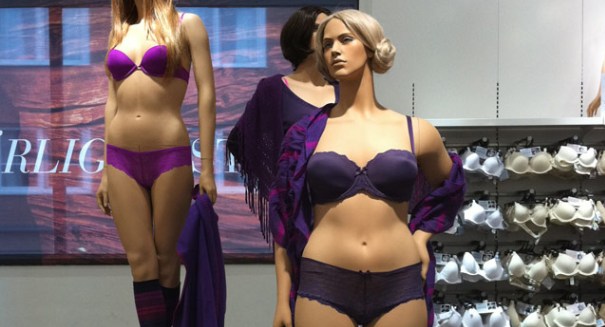 Of course these are just small steps, but it's the beginning towards change hopefully. Also how some counties have banned too skinny models on the catwalk and such as well as more companies using "the normal" sized models!I think there should be a representation of all body types, because there are natrally skinny people and they shouldn't be shamed just because they are skinny.