You should all know by now that i LOVE anything that is cookies and cream :) Its my weakness!!!
Oreos, oreo chocolate, cookies and cream milkshake, cookies and cream cookies, cookies with oreo in them, cookies and cream questbars .... and the list goes on.
So when i found this recipe, well... my heart skipped a beat!!! I need to try making them! (And the most important eating half of the pan one or two of them ;);)
That is my mission for next week to make these :):) Though i need to find some friends to share it with because i am pretty sure i could eat it all by myself within a day or two...and as my sister doesnt eat gluten and my parents are avoiding foods like chocolate etc then its up to me to eat them :) Though i dont have a problem with that if im honest!
Enough babbling, heres the recipe and if you try it, let me know :)
Recipe from
HERE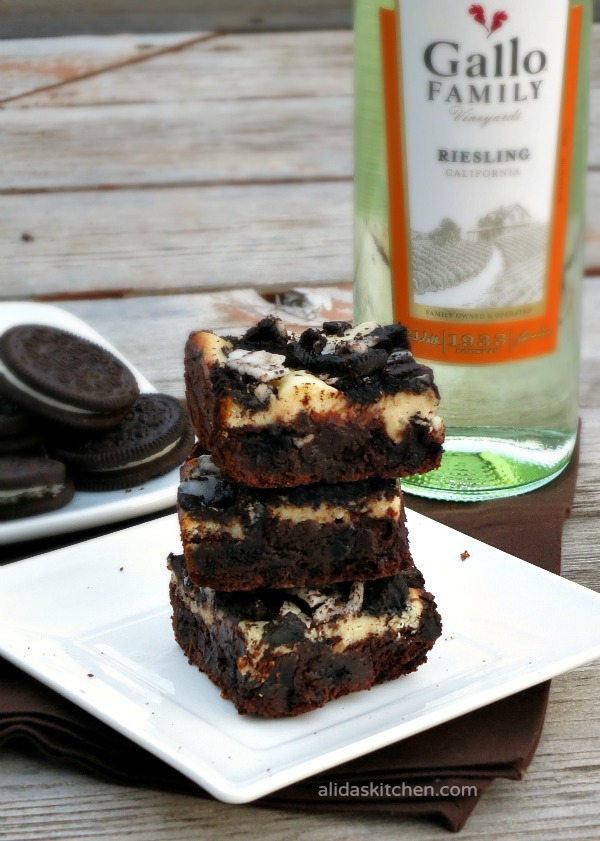 cookies and cream cheesecake brownies
ingredients
Cheesecake Layer:

1 package (8 ounces) cream cheese, softened (I used 1/3 less fat)
1/4 cup granulated sugar
1 egg
1 teaspoon vanilla extract

Brownie Layer:

1/2 cup all-purpose flour
1 teaspoon baking powder
1/2 cup unsalted butter, melted
1/2 cup granulated sugar
1/2 cup packed brown sugar
1/2 cup unsweetened cocoa powder
2 eggs
1 teaspoon vanilla extract
12 chocolate sandwich cookies, crushed
8 chocolate sandwich cookies, cut into quarters
instructions
Preheat oven to 350°F. Spray a 9-inch square baking pan with baking spray and set aside.
Prepare Cheesecake Layer:In a small bowl add cream cheese, sugar, egg and vanilla. Beat on medium-high until smooth and combined. Set aside.
Prepare Brownie Layer: In a small bowl, whisk flour and baking powder.
In a large bowl, combine butter, sugars and cocoa powder. Beat in eggs and vanilla until combined.
Fold in flour mixture and crushed cookies until combined. Pour into prepared baking dish. Spoon dollops of cream cheese mixture over brownie layer. Sprinkle with remaining coarsely chopped cookies.
Bake for 20 to 25 minutes or until a toothpick inserted in the center comes out clean. Remove to a wire rack to cool completely. Cut into squares.