Today i have just been an energy bunny all day, despite my tiredness this morning.
I had my first lesson before i then went to the gym, then bought lunch. Travelled 45 minutes to the hospital, sat and ate lunch while working on one of my school assignments. I even had time to begin studying and working on another of my assignments... all from my mobile!!
I must say, i am in love with smartphones, 3g and Google drive!!! So handy to be able to just sit anywhere and be able research and write in my school documents :)
Infact, i studied and worked better sitting in the waiting room of the hospital than i would have done at home :)
One of the best salads ive eaten!!! Lettuce, sweetcorn, avocado, cottage cheese, chicken, sun dried tomatoes and falafels! (You cant see it all but it was ALOT more than what the picture shows... i think i had 6 falafels in my 'bowl' :))
Then i met the doctor, did a few tests and my lung function etc and it wasnt the best of results.... my cold has affected my lungs quite a bit. So my lung function wasn't so good... though that was only to be expected. And instead, its just to focus more on my CF care, add in some running sessions and then go back there in 3 weeks and hope that its better. If it hasn't gotten better then something else will have to be done... though even the doctor said that she thought it was just because of my cold and not something too big to worry about. That it was just to focus more on my treatment and doing more cardio ?!?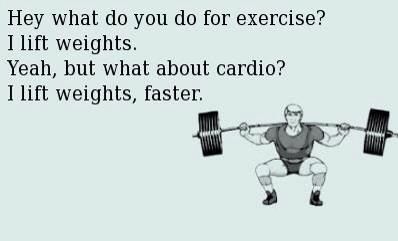 Then it was just to spend another 45 minutes on my way home... though the good thing is, in those 90 minutes to and from the hospital i answered
All my emails!!!
i.e something like 35 emails on my blog email, several ones for my personal email, lots of school emails to read & then even other separate accounts!!!
Though i love it, i like helping people. Sounds so strange. Of course replying to emails takes time, i personally respond to all of my emails. Think about the questions and want to answer in the best way possible, and also loving having that 'connection' with some of my readers. My regular emailers :) :) You guys know who you are, and i love it :) Even if i may not know you!
When i came home i took the dog for a walk before eating a snack and then doing school work followed by 20 minutes series watching and now I'm about to sit at the kitchen table and do some studying!
Not sure where all the energy is coming from... I've only drank 1 coffee and 1 energy drink hours ago?
But I'm not complaining, i like having energy and even TIME for all of these things. I think i just feel i have more control at the moment.... that i don't have these things piling up. That i do things right away and know that i can then relax :)
Here are some selfies from my 'feel good' mood :)