Ingredients:
1 cup almonds
1/2 cup walnuts
1 cup pitted medjool dates, chopped
1/4-1/3 cup cacao powder (how rich you like it)
1 teaspoon pure vanilla
1 tsp water
Method:Start by grinding the almonds in a food processor. Add all the other ingredients and blend until combined and it the mixture sticks together. Scrape out of the blender into a bowl and roll the mixture into a ball. Roll in your favourite superfood topping and your good to go!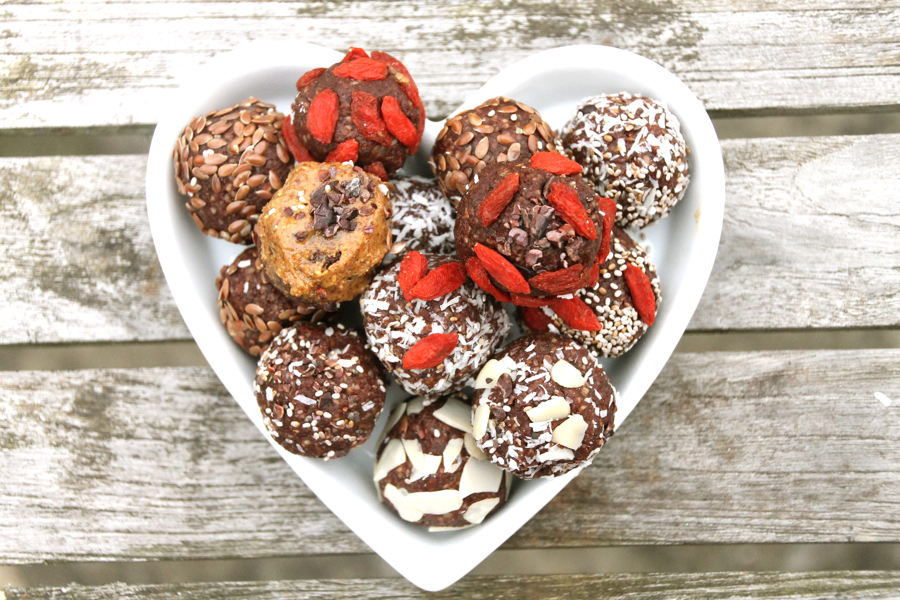 recipe by Saskia Gregson-Williams
http://hipandhealthy.com/superfood-chocolate-energy-balls/