Sometimes I feel so alone.
Sometimes I feel like I'm growing up too fast... and nobody is there to tell me to slow down. I want someone to care for me. To ask how my day was. To want to spend time with me. I feel so alone. Like nobody cares about me. I feel like I'm always strong. But then I break.... and everything comes crashing down.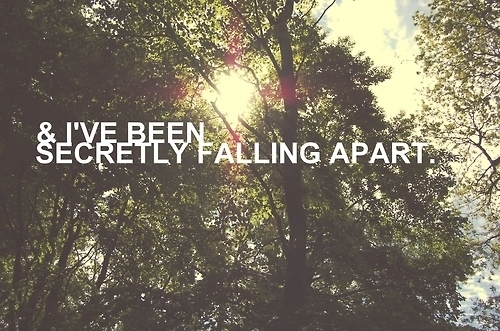 Today while at the gym.... I completely broke down. I was almost in tears... all I wanted right then was my mums arms around me.
Telling me that things would be ok. That I don't always have to be strong. I kept going... not wanting to cry infront of anyone... or in public. So I kept it in. When I got to the changing room the first thing I did was call my mum. I wanted to spend time with her.... either just sit in the car and drive somewhere. Or go out for coffee or anything really.... but no. She was busy. She didn't have time for me.... it feels like nobody has time for me... but I guess I'm the same with others.
I don't always have time. But I just feel so alone.... nobody to talk to. I'm always the strong one.
Helping others. Listening. Giving advice.... and everything I feel. All my emotions and thoughts.... I bottle them up until I explode. And all my emotions and thoughts take so much energy from me so I'm left feeling miserable and tired and can barely pick myself up again. I'm just craving family love.... to have someone hug me and tell me I don't have to be strong....